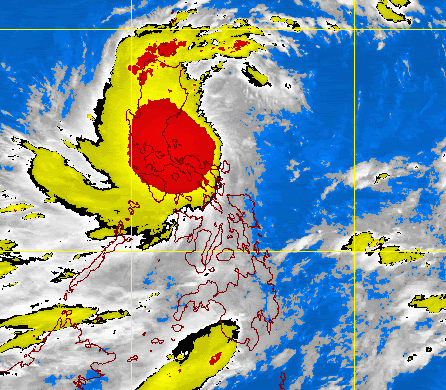 Metro Manila and its surban areas were caught unprepared by Typhoon Ondoy. Although Ondoy is just a tropical storm with a wind strength of 75 kph(with an international name of Ketsana) and is not powerful enough to uproot trees compared to Storm Milenyo who strucked Metro Manila 3 years ago, it brought gazillions of liters of water from the Pacific to Metro Manila. Rain never stopped since last night. Slex was closed to motorist, flood in Muntinlupa-San Pedro Boundary is neck deep.The whole municipality of Cainta Rizal, is 100% flooded according to news.
People are stuck on the roofs of their houses. Even the house of my relatives in Sta Mesa is flooded; Im praying that they are all safe.I hope people in China and Taiwan will read this blogpost so that they can prepare now as Ondoy is approaching to their countries. JESUS help us!
And oh, i just read the news that the whole Metro Manila is under the state of calamity.